St Elizabeth's Adult Care Home for people with epilepsy and learning disabilities, in Hertfordshire, will close on 30 November, leaving 83 current residents needing new accommodation.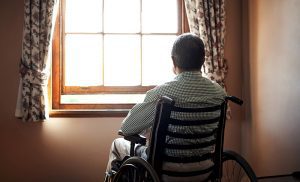 St Elizabeth's said the Covid-19 pandemic and "a chronic national shortage of trained staff" had put the centre under "relentless pressure". The centre said it initially "prevented the closure from taking effect by making an appeal" to a tribunal.
However, after consultations with the families affected by the closure, the centre has "reluctantly" decided to close the facility. It said there is "no prospect of safely staffing the service in the longer term or meeting the standards required of us".
St Elizabeth's is working with the families, Hertfordshire County Council and the CQC to transfer their residents to new homes. Epilepsy Action has been in contact with the Local Authority to ensure that residents will be offered alternative accommodation before the centre is closed.
Daniel Jennings, senior policy and campaigns officer at Epilepsy Action, said: "This is a desperate situation for the residents, their families and staff affected at the centre. It is really concerning to know people with epilepsy and learning disabilities are facing losing their home and support.
"With the consultation period now over and the closure still planned for the end of November, the clock is ticking to find new homes for the residents. We are working with families to signpost them to alternative centres. But many of these are far from home and will place extra burdens on the residents moving, many of whom have very complex needs, and on their loved ones, at an already challenging time.
"In the meantime, we are continuing to raise this issue with Hertfordshire County Council and the local MP, Julie Marson, to ensure that alternative accommodation is found for residents before the centre is closed."
St Elizabeth's has confirmed that it will continue to operate as a residential school and college for children and young people with epilepsy and other complex conditions.
There is more information on St Elizabeth's website. For advice and information, you can reach the Epilepsy Action Helpline on 0808 800 5050 or email helpline@epilepsy.org.uk.