Our specialist training
This online session connects you with one of our specialist team members in real time, delivering training to your needs. Our specialist courses come with an Epilepsy Action Mark of Quality.
You will have have the opportunity to ask questions specific to your business and  help you better support people with epilepsy at work.
One hour briefing

This session provides an overview of epilepsy to a broad ranging audience. It is conducted in real-time with a member of our team online and includes 20 places*.

Cost: £300

Course length: 1 hour

*For different places amounts please get in touch.

Find out more

Epilepsy for Managers

A more in- depth course to help managers better support team members and colleagues with epilepsy in the workplace. This course includes 15 places*.

Cost: £750

Course length: 2 hours

*For different places amounts please get in touch.

Find out more

Epilepsy for HR Professionals

This detailed course is designed for HR professionals to help enforce robust policies to best support people with epilepsy in your workplace. We ask that at least 5 places are booked to run this session.

Cost: £350 (per person)

Length: 4 hours

*For different places amounts please get in touch.

Find out more
Want to book more than 1 training course?
No problem. We can offer course bundles tailored to your needs, to provide suitable epilepsy training for your organisation.
Enquire today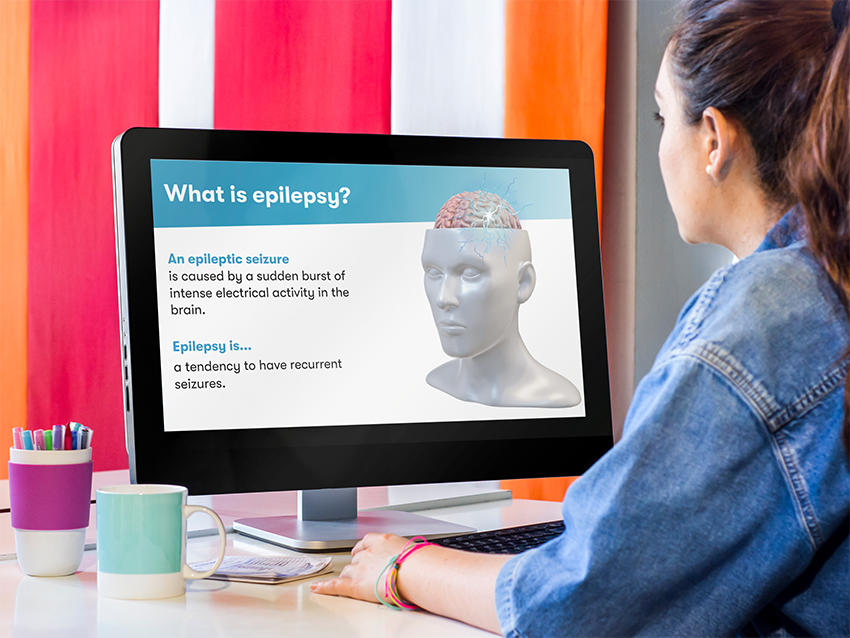 E-learning for professionals
We also offer e-learning resources for specific professional fields, to help your team understand the key aspects of epilepsy most relevant to your sector.

Heathrow Airport reached out to Epilepsy Action to improve their own knowledge of epilepsy and its impacts, and to promote the safe care of our colleagues and passengers with epilepsy. As part of this ongoing piece of work, Heathrow Airport look forward to continuing this partnership and sharing with partner organisations and supply chain to improve the lives of people with epilepsy.

Our clients
Epilepsy Action is working with the English Football League to provide training to the Inclusion leads for the 72 clubs represented by the EFL.
We aim to improve awareness of epilepsy, the social and societal impacts, and how we can promote inclusion of people with epilepsy within football across the country.

Our clients
"We booked the training for our core team and freelancers we regularly work with. All 16 of us hugely benefited from the session, which was practical, interactive and led by a brilliant facilitator with lived experience.
We were able to ask key questions to understand scenarios and how best we can support any of our team or participants in the future."

Our clients
"Polar Technology are thankful for the training provided by Epilepsy Action so that we can raise awareness and provide support for people with epilepsy in the engineering sector."