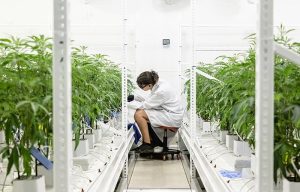 Researchers have found a "significant improvement" in the quality of life of focal epilepsy patients who received CBD as an additional treatment.
Of the 44 patients who completed the Argentinean trial, 5% were seizure-free, 32% reduced more than 80% of their seizures and 87% reduced their monthly seizures by half. Only 11% presented a decrease of less than half.
The Buenos Aires-based team studied 55 patients between 18 and 60 years old with a diagnosis of drug-resistant focal epilepsy. Eleven patients abandoned the trials.
The study was reported in the journal Epilepsy & Behavior.
It was conducted with adults undergoing outpatient follow-up in a public hospital.
The average final dose was 335mg/d administered orally. There were no reported severe adverse effects, with 34% reporting mild adverse events.
The team concluded that adjuvant treatment with CBD was "effective, safe, well tolerated and associated with a significant improvement in quality of life".
There is currently one cannabis-based medicine approved for treating epilepsy in the UK, called Epidyolex. However, it is only prescribed to patients with Dravet syndrome, Lennox-Gastaut syndrome or tuberous sclerosis complex.
Epilepsy Action's senior policy and campaigns manager Daniel Jennings said: "We welcome the findings of this research, which backs up what we have heard from the families of many people who have used medicinal cannabis to improve their quality of life.
"It is vitally important that we get more such research here in the UK that would give doctors here the confidence to prescribe medicines that could make a huge difference for so many people."
The UK's National Institute for Health and Care Excellence has called for more research into using CBD medicines to treat other types of severe, treatment-resistant epilepsies. For more information: epilepsy.org.uk/info/treatment
Epilepsy Action is campaigning for more research into cannabis-based medicines as well as for more people with epilepsy to be able to access these treatments. To find out more: epilepsy.org.uk/involved/campaigns