Epilepsy Action Cymru was recently awarded a £328,875 grant from the National Lottery Community Fund to provide online bilingual talking therapy in Wales.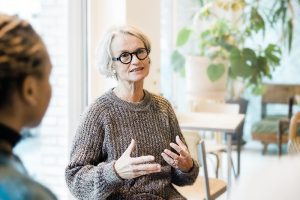 The free Wellbeing Service will comprise one-to-one or group talking therapy sessions, available to adults with epilepsy, as well as parents and carers of people with the condition, based in Wales. They will be available in both English and Welsh, and be tailored for each individual. The organisation will be working on setting up this project in the next few months and will announce the launch of the service early next year.
Jan Paterson, manager at Epilepsy Action Cymru, said: "Epilepsy affects around 32,000 people in Wales and can have a devastating impact on people's lives and those of their families. Talking to someone can make a huge difference and help people feel less alone. This new service will provide timely access to talking therapies for people affected by epilepsy across Wales."
Earlier this year, Epilepsy Action Northern Ireland also secured a grant to expand its counselling service in Northern Ireland. The funding from the Northern Ireland Department of Health's Mental Health Support Fund is helping the organisation add online therapy groups for people and develop training materials and resources for counsellors.
Other recipients of a slice of the National Lottery fund, totalling over £4million, include Solva Care, Newport and Gwent Samaritans and The Big Skill CIC. These organisations help communities thrive, run craft and recycling workshops and provide support for people in distress and despair.
To register your interest in our Welsh counselling service, let us know here.