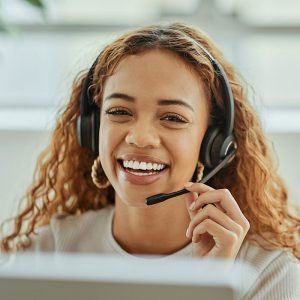 Epilepsy Action has been nominated for four Helpline Awards: the Innovation and Futureproofing award, Mentor of the Year, the Lifetime Service award and Helpline of the Year.
The Helpline Awards recognise the exceptional work done by individuals and teams across the helpline sector. Other nominated charities include Marie Curie, the MS Society and Dementia UK.
The awards are organised by Helplines Partnership, the membership body for organisations that provide information, support or advice via phone, email, text or online.
The awards ceremony will be held on 2 November in Birmingham.
Epilepsy Action's advice team leader David Thornton was nominated for Mentor of the Year and advice and information officer Diane Wallace was nominated for the Lifetime Service award.
Nominating David, advice and service improvement manager Tom Beddow said: "David has proven himself a passionate champion of service-user experience and staff development, mentoring new helpline staff and supporting colleagues across the organisation."
Lifetime Service nominee Diane began working for Epilepsy Action in 1996 when its digital records began. Since then she has answered more than 100,000 enquires.
Epilepsy Action's live chat pilot scheme, launched in 2022, was nominated for the Innovation and Futureproofing award. In less than 12 months, the helpline team answered more than 3,000 live chat enquires. It has achieved an average 4.7 out of 5 star rating, with 79% of users reporting that they feel more informed after chatting with an adviser, and 78% saying they feel empowered to take action.
Tom said: "We are delighted to have been shortlisted for several helpline awards this year. The helpline team has worked incredibly hard over the past 12 months to improve our services and reach more people affected by epilepsy. We are particularly proud of our new live chat service, which has received fantastic feedback from service users and been successful in responding to more than 3,000 enquires since its launch a year ago.
"It's great to receive this recognition for our efforts and we look forward to finding out the results when we attend the 2023 Helplines Conference on 2 November."
To contact the helpline go to: www.epilepsy.org.uk/support-for-you/the-epilepsy-action-helpline