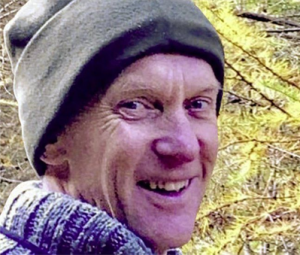 Northern Irish consultant neurologist Dr Michael Watt is to be removed from the medical register, a fitness to practice hearing has ruled.
The tribunal had previously ruled that the neurologist's performance was "unacceptable".
Dr Watt is the neurologist at the centre of Northern Ireland's biggest patient recall.
The tribunal panel had considered Dr Watt's behaviour and if it was "unacceptable in the areas of maintaining professional performance, assessment, clinical management, record keeping and relationship with patients".
The tribunal determined that Dr Watt's failures were "stark, serious, repeated and numerous".
Epilepsy Action Northern Ireland's policy and campaigns officer Jack Morgan said the charity welcomed the decision of the tribunal.
He said: "Patients and families deserve answers, accountability and to feel that their experiences have been heard and considered. It is vital that lessons are learned so a situation like this is never allowed to happen again. We thank all the affected families who have spoken out about their situation. It is important the Department of Health now engages with patients regarding the implementation of the recommendations arising from the Independent Neurology Inquiry.
If you have any concerns about your epilepsy healthcare, you can access confidential support by calling the Epilepsy Action Helpline on freephone 0808 800 5050. And for anyone who has been caught up in the recent patient recalls and needing support, Epilepsy Action Northern Ireland offers a free counselling service: www.epilepsy.org.uk/support-for-you/epilepsy-action-northern-ireland/talk-and-support-counselling-service-northern-ireland.
The full decision will be available on the MPTS website: www.mpts-uk.org/hearings-and-decisions/medical-practitioners-tribunals/dr-michael-watt-sep-23.