People with epilepsy will be eligible for a booster COVID-19 vaccine in the autumn, the Department of Health and Social Care has said.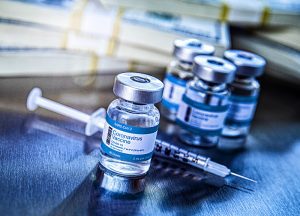 This is informed by recommendations from the Joint Committee on Vaccination and Immunisation (JCVI).
Everyone over 50 will be eligible for this booster, as well as frontline health and social care workers, residents and staff in care homes and carers aged 16-49. Those who are aged 5-49 who are in a clinical risk group, and those who live with people with weakened immune systems, are also eligible. The clinical risk groups include people with epilepsy aged 16 and over, and children aged 5 to 15 who have neuro-disability caused by their epilepsy.
The JCVI is hoping this will help protect people at higher risk from severe illness in the winter, and keep the number of people going into hospitals down.
The NHS will announce when and how eligible people will be able to book an appointment for their booster later in the year.
Dr Mary Ramsay, Head of Immunisation at UKHSA, said: "It is important that everyone eligible for the COVID-19 booster gets the jab when invited, including pregnant women, who are among those at higher risk. Having COVID-19 during pregnancy can lead to complications. Getting the vaccine, including a booster, offers the best possible protection for you and your baby."
The medicines and Healthcare products Regulatory Agency (MHRA) has launched a safety review into the epilepsy medicine topiramate, announced on 21 July. The review comes after a study has reported an increased risk of problems with development to babies exposed to the medicine in the womb.