Pharmaceutical companies Pfizer and Flynn Pharma have been fined nearly £70 million after the Competition and Markets Authority (CMA) found in July that they had overcharged the NHS for an epilepsy medicine.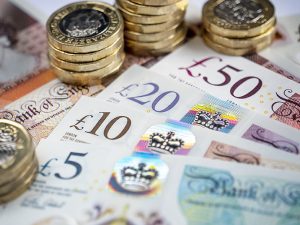 The CMA ruled that Pfizer and Flynn Pharma "abused their dominant positions" and charged "unfairly high prices" for the medicine phenytoin sodium over four years between 2012-16.
The companies initially came under investigation for these price hikes in 2016. At that time, the CMA issued a fine of £89 million for the two companies, after prices for the medicine went up 2600% overnight in 2012.
The companies appealed against this decision and in 2018 a tribunal overturned the decision to fine. The tribunal ruled that the CMA had not correctly applied the legal test needed to make their decision, but that there was "much in the [CMA's] decision with which we agree".
In 2020, the CMA reopened its investigation, which included additional evidence, and found that the companies had abused their dominant positions in the market by unfairly overcharging the NHS for this medicine.
Andrea Coscelli, chief executive of the CMA, stressed that phenytoin is an essential epilepsy medicine that many people rely on to manage their seizures. She added: "These firms illegally exploited their dominant positions to charge the NHS excessive prices and make more money for themselves – meaning patients and taxpayers lost out.
"Such behaviour will not be tolerated, and the companies must now face the consequences of their illegal action."
The NHS is currently in the process of a court claim for damages against the two companies.