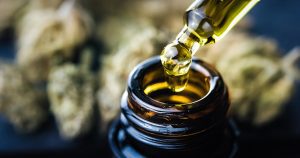 A new US study, published in the journal Neuron, found that CBD affects a particular molecule in the body that's involved in brain signalling.
In November 2018, it became legal to prescribe CBD in the UK. Since then, one CBD medicine – Epidyolex – has been legalised for use in epilepsy in the UK.
The National Institute for Health and Care Excellence (NICE) also recently approved CBD for use in people with tuberous sclerosis complex, with official guidance expected this month.
Until recently, the way CBD works to help control seizures hasn't been well understood.
The new study, by Evan Rosenberg and colleagues, found that CBD blocks a molecule called LPI (lysophosphatidylinositol).
LPI has been found to strengthen nerve signals in the hippocampus of the brain, which could lead to seizures. The study has also suggested, for the first time, that LPI weakens signals that stop seizures.
This may explain why CBD blocking this molecule helps to reduce seizures.
The authors said this research adds to our understanding of the way seizures start and can offer another route for new treatment development.
The full study is available on the Neuron journal website.