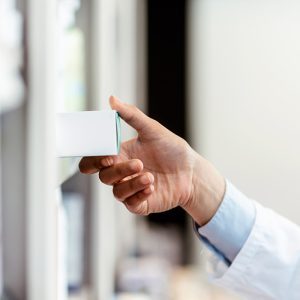 The MHRA has updated its guidance on dispensing valproate-containing medicines.
The medication will now be dispensed in the manufacturer's original full packaging.
The change was made to ensure that patients receive safety warnings, including a patient card and information leaflet.
Sodium valproate is commonly prescribed to treat epilepsy and also sold under the names: Epilim, Epilim Chrono, Epilim Chronosphere MR, Episenta, Episenta MR, Epival CR, Dyzantil MR and Depakin.
The move follows concerns that some people taking the medicine were unaware of the risks to an unborn baby if valproate-containing medicines are used in pregnancy.
While many people were already receiving the medication in its original packaging, some were receiving it without the warnings because the prescribed amount of medicine was different to the amount in the full pack.
In rare cases, pharmacists will be able to make an exception to the requirement, but only where a risk assessment is in place that refers to the need for different packaging.
The change came into force in England, Scotland and Wales on 11 October.
In 2018, a review by the MHRA led to the introduction of the Valproate Pregnancy Prevention Programme, which is now a condition of prescribing and dispensing valproate-containing medicines to women of childbearing potential.
MHRA chief executive Dr June Raine said: "It is essential that all patients on valproate-containing medicines receive the latest safety information every time their prescription is dispensed. The changes in the law announced today ensure this happens. People's situation may change, especially with regard to the possibility of pregnancy, so it is vital that the warnings about the harms of valproate are always brought to mind."
People affected by epilepsy are advised not to stop or alter prescribed medications. For more information contact our helpline on 0808 800 5050 or LiveChat on our website epilepsy.org.uk.