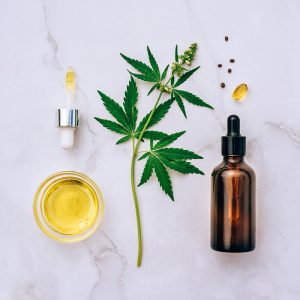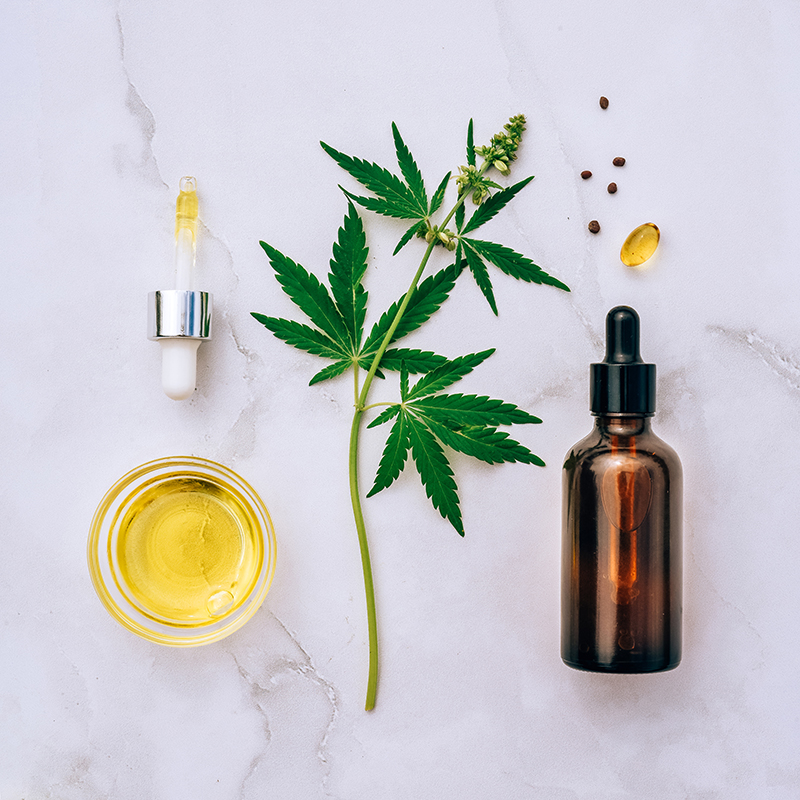 The Food Standards Agency (FSA) has said people consuming CBD from food "should limit their consumption to 10mg per day".
This is about 4-5 drops of 5% CBD oil. Previous advice, from 2020, set the limit at 70mg per day.
It said the advice was based on the average lifetime exposure to food products containing CBD, such as drinks, oils, sweets, bakery items or drops.
All food products containing the compound must apply for authorisation before they can be sold legally in the UK.
FSA senior communications manager Jessica Finlay said: "Medicines are regulated under a different regime to foodstuffs and are prescribed as controlled drugs in very specific circumstances by trained clinicians. Our ADI is a recommended acceptable daily intake for CBD as a foodstuff."
The organisation said the advice is based on research from the Advisory Committee on Novel Foods and Processes and the Committee on Toxicity. The ACNFP is an independent committee of scientists and specialist experts, who advise the FSA.
The FSA said it "continues to advise that CBD is not taken by people in vulnerable groups, including children, people taking medication (who have not consulted a medical professional) and those who are pregnant or breastfeeding and those trying to conceive".
Professor Robin May, chief scientific adviser at the Food Standards Agency said: "The more CBD you consume over your lifetime, the more likely you are to develop long-term adverse effects, like liver damage or thyroid issues. The level of risk is related to how much you take, in the same way it is with some other potentially harmful products such as alcoholic drinks.
"We encourage consumers to check the CBD content on the product label to monitor their overall daily consumption."
These food products are not licensed as medicines and they do not need to be made to the same standard as medicines. Consequently, the concentration of CBD may vary from product to product. If you choose to use these products for yourself or your child, it's important to let your epilepsy specialist know.
Medical CBD products are available on prescription in the UK for people with some forms of epilepsy and these will not be affected by the new advice.
For more information about CBD and epilepsy go to: epilepsy.org.uk/info/treatment/medical-cannabis-based-treatments