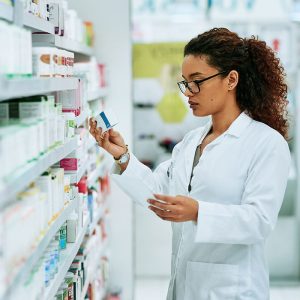 The European Medicines Agency's safety committee has recommended new guidelines around prescribing topiramate to pregnant women.
The safety committee's new measures have been put in place to "avoid exposure of children to topiramate-containing medicines in the womb".
The organisation said "the medicine may increase the risk of neurodevelopmental problems after exposure during pregnancy".
Epilepsy Action is expecting an update from the UK government's Medicines and Healthcare products Regulatory Agency (MHRA) shortly on the outcome of this safety review.
The drug is already known to cause serious birth defects when used during pregnancy.
In July 2022, the MHRA launched a safety review into topiramate. The review was triggered by a study in the journal JAMA Neurology, which suggested that topiramate may increase the risk of autism and problems with learning and development in children whose mothers took it during pregnancy.
In the study, Marte-Helene Bjørk and colleagues found that topiramate and valproate, when taken on their own, are associated with a 2-4 times higher risk of autism and learning and development problems.
In 2019, a study in Neurology suggested an increased risk of birth defects in babies born to mothers taking topiramate.
Study authors Pierre-Olivier Blotière and colleagues looked at risks of birth defects to babies being exposed to epilepsy medicines in pregnancy.
Topiramate was also linked to an increased risk of cleft lip.
Epilepsy Action advises that women must continue to take their epilepsy medicines as prescribed unless told otherwise by their doctor. Anyone worried about their medicines should speak to their epilepsy specialist.
If you are concerned please contact the Epilepsy Action helpline on 0808 800 5050 or use our live chat service.