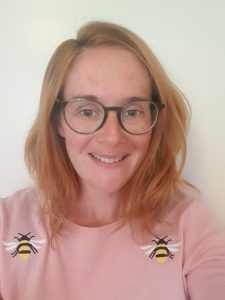 Epilepsy Action Cymru has secured a £328,875 grant to provide a bilingual talking therapy service, which has the potential to help the 36,000 people affected by epilepsy in Wales.
The free wellbeing service will provide adults with epilepsy, as well as parents and carers of people with the condition, with completely free access to trained counsellors via the phone or virtually.
It will offer one-to-one or group talking therapy sessions, which will be available in both English and Welsh and will be tailored for each user's needs.
There are around 36,000 people with epilepsy in Wales, and approximately 1,800 new cases every year according to the most recent data. This service will provide them with free access to talking therapies with qualified practitioners. This will help to reduce the mental health impact of the condition, and improve people's experience of living with epilepsy.
Feelings of isolation and anxiety can become overwhelming for those affected by epilepsy, and are expected to be exacerbated by the current cost-of-living crisis, at a time when access to public health mental health services can be complicated.
According to a previous survey conducted by the Epilepsy Action, 62% of people with epilepsy in Wales are experiencing more stress due to concerns around the cost of living, and over two fifths (41%) have even had more seizures due to related stress.
Additionally, according to the MyNeuroSurvey study, previously conducted by the Neurological Alliance, 44% of people with neurological conditions said their mental health had become worse over the previous year, but almost two thirds (58%) experienced delays trying to get a mental health appointment.
Becci Smart, 35, from Bridgend, is an advocate for epilepsy awareness and an Epilepsy Action Cymru service user. She was diagnosed with Juvenile Myoclonic Epilepsy with photosensitivity at 18, after a tonic-clonic seizure at work.
When asked about the potential benefits of the service for people with epilepsy, she said:
"I believe a counselling service aimed specifically at people with epilepsy and those closest to them would be a vital lifeline for those who reach crisis point, and find life with this complex condition so overwhelming and burdensome.
"I would really want people to understand that epilepsy is more than just seizures. It's anxiety about when the next seizure will come, it's a fear of SUDEP (Sudden Unexplained Death in Epilepsy), it's the frustration of missing out on simple everyday things that people take for granted; like driving a car, going to a nightclub or a concert, taking your children swimming in the sea, having a job that you are more than qualified for.
"Having access to a trained counsellor could help people directly affected come to terms with their diagnosis and learn coping mechanisms. It would help them dealing with the anxiety that comes along with having epilepsy. It would help them overcome the anger, hurt and feeling of being let down by your own body, when another seizure happens and freedom had seemed so close to your grasp."
The announcement comes after Epilepsy Action Northern Ireland rolled out the comparable Talk and Support counselling programme in late 2022, supported by Belfast comedian Paddy Raff.
Epilepsy Action Cymru is currently setting up the project to start accepting referrals from people affected by epilepsy and professionals working in health, education and social care from early spring.
Jan Paterson, Services and project manager at Epilepsy Action Cymru, commented: "Talking to someone can make a huge difference and help people feel less alone.
We're delighted to have secured the necessary funding to add a free counselling service to our current offering, especially for those struggling to access mental health services through the public health system, or those who don't have the funds to start a private counselling journey.
"Our goal is to be able to offer people with epilepsy and their carers the help and reassurance they need, and support them as they embark on the journey of learning to live with the condition."
Welsh counselling service
Our Welsh counselling service
For more information about the upcoming Epilepsy Action counselling service in Wales, click the link below.
Find out more