Ellie Weston has been recognised with an Epilepsy Star award for being a wonderful source of support to her best friend, Charlie, when she was diagnosed with epilepsy.
Ellie and Charlie met on the first day of their paramedic course at university and have been a huge part of each other's lives ever since. Charlie shares their story.
"I had my first seizure in July 2022 when I was in hospital with suspected appendicitis. I was told I was clear and didn't have appendicitis, but then I had a seizure completely out of the blue. At the time, I was scared, terrified even.
"I didn't understand what had happened and why it had happened to me. Never in a million years did I think I would one day have seizures, but I had a second seizure 7 months later and was then diagnosed with epilepsy.
"As I was only 17 years old when I had my first seizure and 18 when I was diagnosed, I was really worried about how it would affect my career, the rest of my life and my family. I had to withdraw from university after my second seizure which meant I couldn't finish the first year of my paramedic degree. I was absolutely devastated.
"All I've ever wanted to do was be a paramedic. It was a difficult time, but the university and my course mates have been nothing but supportive, especially my best friend Ellie."
"I've nominated Ellie for the Epilepsy Star award as she's been there for me throughout everything. On my bad days, she inspires and motivates me to keep going, even when I feel like I can't go on anymore.
"On my good days, she celebrates with me. Ellie has celebrated every seizure-free milestone with me.
"When we first met, I told Ellie about the first seizure I'd had, just in case it happened again, and she was lovely about it. She asked what she could do to help if it happened again and when I had my second seizure, Ellie ended up being the first person my mum called.
"Ellie welcomed me with open arms knowing I had epilepsy and could have a seizure at any moment. She looks after me, reminds me to take my medication, takes me to places as I can't drive, and I'm sometimes scared to go alone; she would without a doubt do anything to make sure I'm okay.
"Ellie, thank you so much for everything you've done for me. You've made my journey with epilepsy a lot more bearable and have made my bad days a lot better.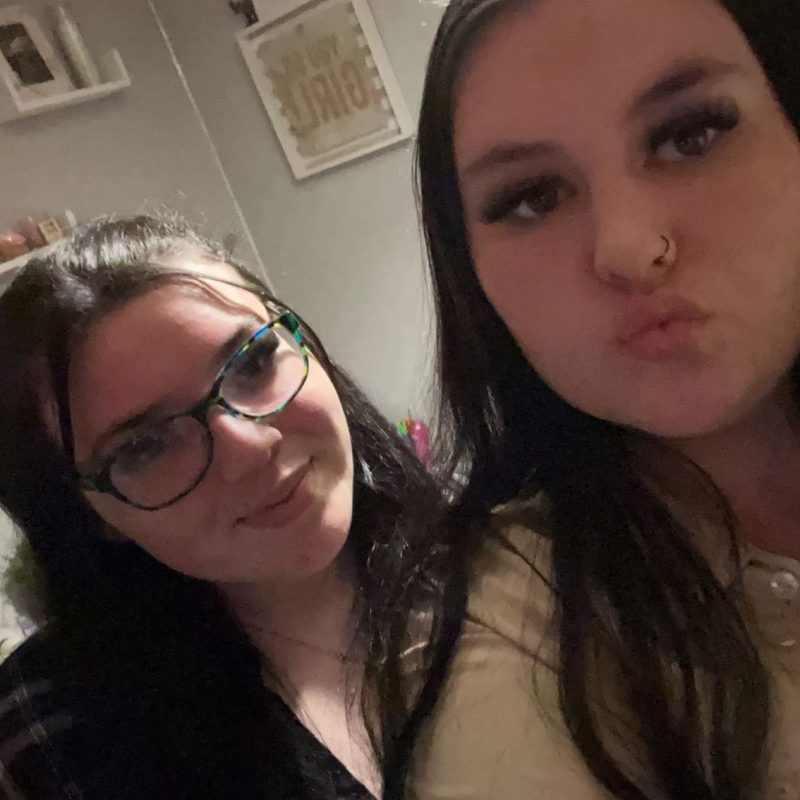 "I'm so blessed to have you as my best friend and know you're going to be an amazing paramedic."
Accepting the award, Ellie said, "When I found out I'd been nominated and given the Epilepsy Star award, I was amazed and quite shocked. I didn't expect Charlie to nominate me, let alone actually win the award."
"Charlie and I met on the first day of university and have been inseparable since. There was no awkward phase, and we became best friends very quickly.
"I knew a little about epilepsy before, but I have learnt a lot more about the condition from Charlie. It's been good to learn more about epilepsy so I can help Charlie and be there for her when she needs it.
Epilepsy Star Awards
Know an epilepsy star?
Nominate someone who's gone above and beyond for someone with epilepsy today.
Nominate your star today!