I'm Lisha, I'm 19 years old and I'm from North Wales, though I currently live in Cardiff.
I have a full-time job, part time job and I volunteer at Epilepsy Action. I have been a volunteer since November 2022, though only really started 'befriending' in February 2023. I have Epilepsy, as well as some other conditions (Autism, ADHD, Anxiety) and I have always wanted to volunteer for a charity that I can relate to.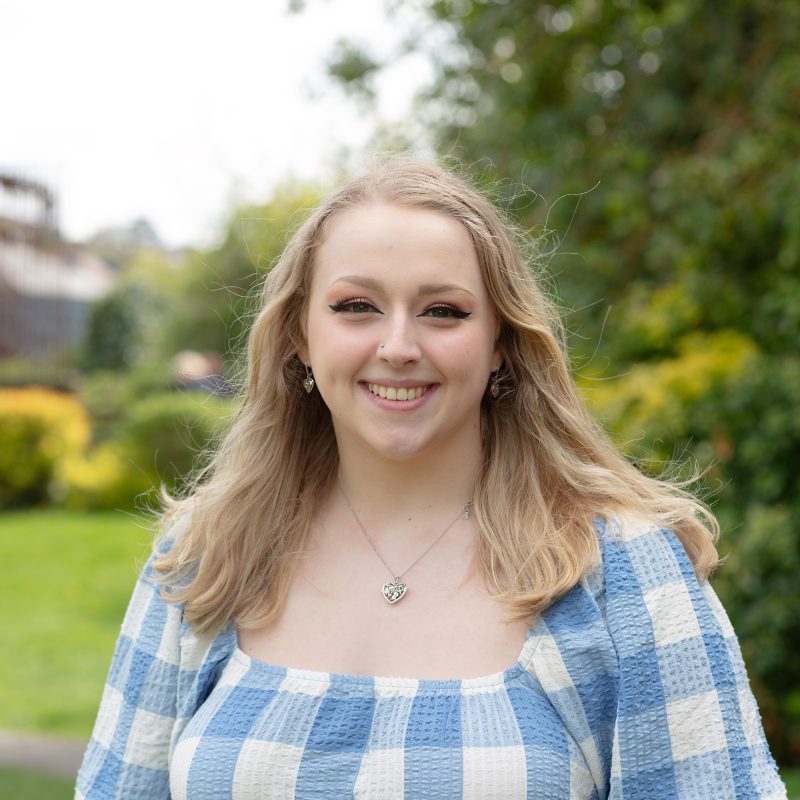 "As a befriender, I have a weekly call with a service user via teams or over the phone. I am a listening ear, a 'friend' for this person"
Lisha
The service user is usually somebody who is impacted by epilepsy, and so being epileptic myself I can relate to some of their issues and talk to them as a person who can understand to some degree. My goal as a befriender is to help the service user in some way, examples could be to help with social engagement skills, fill out a job application, and confidence.
I have epilepsy, and that is one of the main motivations I had to start volunteering with Epilepsy Action.  Also, I recently moved into the 'big city' Cardiff, and being a young person with lots of energy I promised myself that I would do some sort of volunteering role, as there are many opportunities in a city. Coincidentally I saw a post on Twitter about the new Befriender scheme. I gave it a read and thought it would be a perfect match for me.
As a new volunteer I am enjoying it a lot. It's great to know you are making a difference to real people, real lives, it just feels very fulfilling. What I like about the befriending scheme is that you can actively see the help in real time. You get to help the service user directly, so over time you can see progress and see what a difference you have made.  The role also has so much flexibility, and because it's all from home no travel is needed.
In the future I look forward to more in-person opportunities to volunteer. And the possibility to help spread more awareness around epilepsy in younger adults and discuss mental health problems that can stem from having epilepsy.
I have only been actively volunteering for a few months, but so far, I have learnt so much about how every person has a unique experience with epilepsy. Whether it be through mental health, or discrimination and even bulling, I have learnt how epilepsy impacts people in difference ways.
I think people living with epilepsy benefit from my volunteer role because I have learned more about other people's experiences with epilepsy which helps to make a real difference to real people's lives.  I feel like I am helping in my community, and I am 'giving back'.
To anyone who is thinking about volunteering with Epilepsy Action I would say DO IT!  I cannot stress enough just how amazing I feel knowing I am helping people. You can learn so many skills and learn so much about all different types of people from different walks of life, all with one thing in common, epilepsy.
Make a difference to those living with Epilepsy, make a difference to people who are like you.
Don't be afraid, be eager and be excited.
Be a friend to somebody living with epilepsy, become a Befriender.
Want to make a difference too?
Become a befriender today and make a difference, just like Lisha.
Volunteer with us