Around seven in ten people (69%) with epilepsy reported that they did not have a care plan, according to the Neurological Alliance Survey carried out in 2021/22.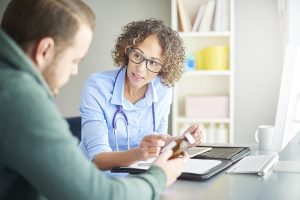 The survey included over 8,500 people with neurological conditions, and for the first time included people from across the UK.
The findings also showed that of the respondents with epilepsy who did have a care plan, nearly a third (29%) said they did not have a say in theirs.
Care plans are an important part of helping people with epilepsy and their families manage their own condition and have a say in their care. They are also intended to help people with epilepsy to be confident in saying what they need and get the support they choose, Epilepsy Action says.
The results also showed that people with epilepsy want more access to specialists. Over a third (37%) said they find it difficult to contact specialists and one in five people (21%) said they don't have access to an epilepsy specialist nurse but would like to be able to see one.
People with epilepsy also reportedly had trouble getting mental health support. About seven in ten people (71%) said their epilepsy affected their quality of life to a moderate or great extent. Six in ten people (61%) said they would like to be referred for counselling but had not been. Almost the same number of people (59%) said they had not been asked about their mental health during their epilepsy appointments in three years.
Alison Fuller, director of health improvement and influencing at Epilepsy Action, said: "It's very worrying to hear that so many people with epilepsy do not have a care plan, or feel they are not being involved in their care or given the right information to manage their condition. It is vitally important that people with epilepsy are involved every step of the way with individual plans which focus on treatment options and quality of care. Everyone's experience of epilepsy is different, and it is crucial people feel involved and confident in all aspects of their care.
"Epilepsy can have a major impact on people's mental health and it's concerning to hear people feel their needs aren't being met. We also know people with epilepsy are more likely to experience mental health problems such as depression. We have highlighted the importance of mental health support for people with epilepsy as part of our response to the Department of Health's new 10-year plan to improve mental health.
"Epilepsy, if poorly treated and managed, can be fatal. It's more vital than ever that we have a joined-up approach to healthcare to ensure both the physical and mental wellbeing of patients. We will be writing to the new Secretary of State, when they are appointed in September, to call for the necessary improvements to epilepsy services. Together with the Neurological Alliance, we're also calling on UK governments to establish a Neuro Taskforce to address common problems including health and care workforce shortages, growing waiting lists and barriers to accessing mental wellbeing support. You can sign the petition on the MS Society website."
The full Neuro Survey report is available on the Neurological Alliance website.
There is more information on care plans and mental health on the Epilepsy Action website.