Epilepsy Action was out in full force on Sunday, May 25, for the annual Bradford 10K. Thousands of people turned out to run around the city, raising vital funds so that we can continue to provide support to people impacted by epilepsy.
It was a fabulous sunny day, with Epilepsy Action staff and our fabulous volunteers pulling together to help run the event. Our race director Louise did a fantastic job organising more than a thousand people who donned their running shoes and joined a sea of supporters.
At 9am, the race was off, with a rumble of shoes hitting the Bradford streets. Starting in the surroundings of the iconic City Park, everyone had a different reason to run, whether they are living with epilepsy, know a family member or friend with the condition or just enjoy running, the whole day was an inspiration.
Epilepsy Action would like to thank everyone who took part, thanks to you we are able to keep vital services and support available to those who are impacted by epilepsy. We offer a range of services that are there for those who want to know more about the condition, or get some advice on dealing with epilepsy.
Our helpline is open to anyone who wants to chat, and our Befriending Service puts one of our volunteers in touch with someone living with epilepsy who wants one-to-one support.
These services stay open thanks to the money donated through events such as the Bradford 10K.
One of our staff members volunteering on Sunday was Alison Fuller, director of Health Improvement and Influencing.
Alison said: "Being a volunteer, I never envisaged I would be standing on a roadside clapping and cheering such inspiring runners.
"As I stood there in anticipation, ready to cheer on the crowds, it filled me with pride and joy to see the first runner come through.
"The sea of faces was fabulous, with each person having a story to tell about how epilepsy has impacted their lives.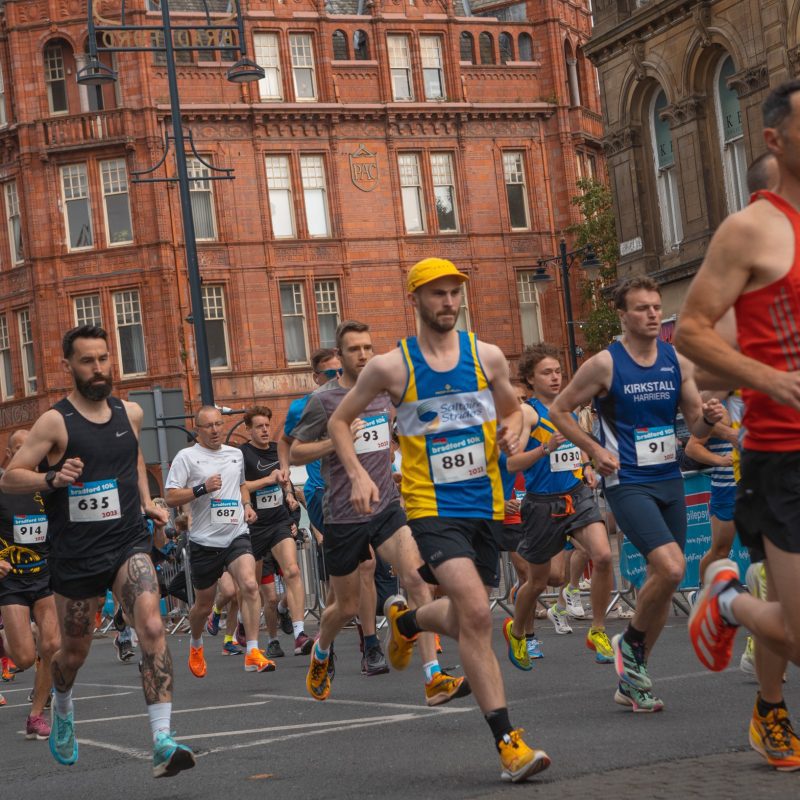 "There was an array of brightly coloured runners and fashionable Lycra on display, it was a vision of Lycra beauty!"
"Thank you to all the participants supporting a very important cause and helping the charity do great things."
If you fancy running with us next year, or want to find out about any of our other events, visit the Epilepsy Action website.
You can register interest for the Bradford 10K 2024 now and we are always more than happy to have more volunteers if you want to help out, you can find out about these roles through our volunteering page.
Thank you to everyone who took part, if you want to support more of these events you can join Epilepsy Action as a member through our website.
Become a member today