Fenfluramine has been recommended by the National Institute for Health and Care Excellence (NICE) as an add-on medicine for Dravet syndrome.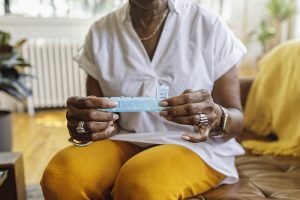 Dravet syndrome is a severe form of epilepsy and is one of the syndromes most resistant to epilepsy medicines. It is a condition for which some epilepsy medicines actually need to be avoided, as they can make seizures worse.
Research has shown that fenfluramine added to other epilepsy medicines can reduce the number of convulsive seizures. Some evidence also suggests that it can help improve the quality of life of people with Dravet syndrome and their carers.
NICE recommended fenfluramine in July for treating Dravet syndrome in anyone aged two years and over if seizures have not been controlled after trying two or more epilepsy medicines, NICE says.
The organisation adds that the number of convulsive seizures should be monitored every six months. Fenfluramine should be stopped if convulsive seizures aren't fewer by at least a third (30%) compared to what they were before starting the treatment.
Fenfluramine has been previously used as an appetite suppressant in treating obesity. It was approved for use in Dravet syndrome in the US in 2020.