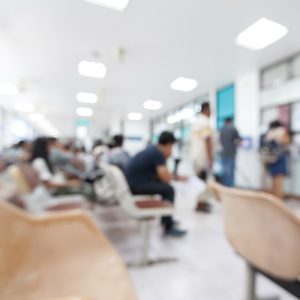 Waiting list communication for patients in Northern Ireland is "incomplete, difficult to access and leaves them without vital information to manage and make decisions about their health," a report from the Public Ombudsman has said.
The Northern Ireland Public Ombudsman, Margaret Kelly, released the findings from her investigation into healthcare waiting list communications last week (June 15), stating that 88% of those on healthcare waiting lists feel forgotten.
In Northern Ireland 1 in 83 people has epilepsy, with waiting times for neurology appointments the highest in the UK.
Epilepsy Action has heard from people who have been told they face a wait of four to five years for an appointment. During this timeframe they are often given little information.
The Ombudsman's investigation, which draws evidence from trusts, the Department of Health, surveys to GPs and the public, found that significant and repeat failures amounted to "systematic maladministration".
Such information included whether patients were on a waiting list, whether their cases were deemed as routine, urgent or red flag, expected wait times and who to contact if their circumstances changed.
This is despite guidance such as the Integrated Elective Access Protocol (IEAP) which contains directions on expected patient communication.
Report recommendations
The report made a number of recommendations to improve the waiting list system, including:
Revising the IEAP to include clear instructions on expected patient communication; accepted reasons for departures from guidance; and monitoring compliance.
A standard acknowledgement letter used by all health trusts. This should give patients information on clinical urgency, general wait times, what to expect and who to contact for further information.
An update for patients waiting more than six months.
An area on every trusts' websites that contains waiting list information.
Kelly also said she would continue to engage with the department and the trusts over the next 12 months to ensure progress is made with the implementation of the recommendations.
View from Epilepsy Action
We welcome the Ombudsman's recommendations and are calling for the Department of Health to ensure progress is made. It is vital that patients are given accurate information about when they will be seen by a neurologist.
We will continue to monitor the level of communication people with epilepsy experience while on waiting lists.
For more information visit: epilepsy.org.uk/involved/campaigns/better-services-in-northern-ireland