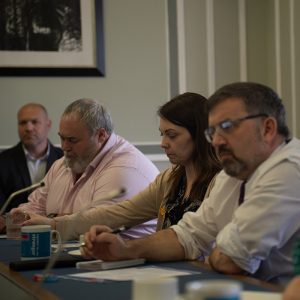 Members of the Northern Irish legislative assembly (MLAs) met with Epilepsy Action and volunteers on Monday (September 11) to discuss what they can do to support people living with epilepsy.
The event took place at Parliament Buildings on the Stormont Estate in Belfast.
It was attended by a number of MLAs, including Sinn Féin's Colm Gildernew and Jemma Dolan (Fermanagh and South Tyrone), Nicola Brogan (West Tyrone), Cathy Mason (South Down) and Ciara Ferguson (Foyle); the Ulster Unionist Party's Robin Swann (North Antrim); and the Alliance Party's Paula Bradshaw (North Belfast), Kellie Armstrong (Strangford) and Danny Donnelly (East Antrim).
A number of people with epilepsy and those who care for people with epilepsy came to share their stories, including Paul Strain, Kerry Watkinson, Shauneen Simpson, John Scott, Samantha Campbell and Monica O'Neill.
It was organised by Epilepsy Action's Northern Ireland policy and campaigns officer Jack Morgan and Northern Ireland manager Carla Smyth.
The MLAs heard directly from people living with the condition and people caring for them. Epilepsy Action also repeated its call for the Northern Irish parties to work together to restore Stormont and begin addressing these issues.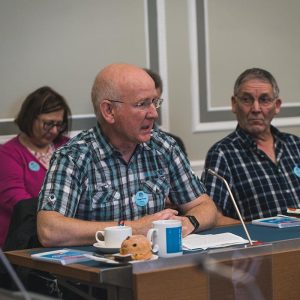 MLAs have agreed to work with Epilepsy Action on some of the issues raised by the speakers.
Campaigns officer Jack Morgan said: "Today was a great opportunity for MLAs to hear directly from people with epilepsy.
"Those in attendance shared their heartfelt stories and struggles associated with the condition, such as access to healthcare, mental-health provision, challenges with employment and accessing benefits and education.
"We hope that the MLAs in attendance now have a good understanding of the condition and are better able to assist their constituents.
"The event also provided a stark reminder that we do not have a functioning executive to help deal with these issues. We repeat our call for all parties to work together in restoring the assembly.
"We will continue to engage with political representatives on behalf of people with epilepsy."