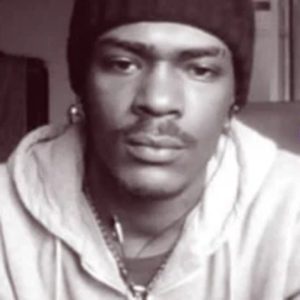 A coroner has ruled that "insufficient and unacceptable management" of care contributed to the death of Trevor Monerville, who died in prison from sudden unexpected death in epilepsy (SUDEP).
Assistant coroner Rachel Redman said: "the lack of systemic observations… alongside no care plan and no seizure diary, contributed to the insufficient and unacceptable management of Trevor Monerville's care".
Trevor had seizures caused by epilepsy and non-epileptic attack disorder for a number of years. He was detained at HMP Lewes from 30 November 2020 until his death on 18 April 2021, aged 33.
Trevor had been prescribed and administered medication, but 40 days' worth, unused, was found in his cell after his death.
Epilepsy Action's senior policy and campaigns manager Daniel Jennings said: "Prison staff ignored Trevor Monerville's family's concerns around his seizures, especially his nocturnal ones, and failed to monitor them. They also failed to put measures in place to keep him safer, like moving him to a shared cell where he wouldn't be alone in the night should he have a seizure.
"Not only this, but the inquest into his death found prison staff didn't carry out a morning check as they were meant to, on the day Mr Monerville passed away. Prior to this, officers hadn't been fully briefed about his condition, and practically didn't know what to do."
According to the charity Inquest, the prison officer who worked on the night shift in the week leading up to Trevor's death, said the only night checks were at 9pm and at 5am. CCTV shown to the jury of the 5am check showed that it lasted only a second and was inadequate for confirming signs of life.
Jennings added: "All of this is completely unacceptable and shows an appalling lack of understanding of epilepsy and its risks, on top of miscommunication between healthcare and prison staff around the nature of Mr Monerville's condition."
According to The Independent, Trevor was sent to HMP Lewes on recall over allegations of criminal damage.
The coroner's inquiry was held at Hastings Coroners Court in September.
Redman said: "The communications between all the organisations involved, the monitoring systems, the sharing of medical documentation and the engagement with Trevor's family, were inadequate for his individual needs.
"We have considered HMP Lewes staff shortages and the pandemic, however, we note there were, and still are not, systems in place to have oversight of vulnerable people in Trevor's position, who do not warrant having an ACCT in place."
An ACCT is an Assessment, Care in Custody and Teamwork plan for someone in prison who is at risk of self-harm or suicide. According to Inquest, Trevor had a long history of mental ill health.
Redman added: "We have considered Trevor refusing to take his medication and his refusal of food; a matter of his personal choice. The evidence confirmed there was no system in place to monitor and document Trevor's seizures in the absence of a care plan and seizure diary. This omission also did contribute to not facilitating briefing staff as to Trevor's vulnerabilities."
Jennings added: "Mr Monerville's death could have been prevented. What happened can't be changed, but action can be taken to stop anything like this from happening again. This is through safeguarding policies, and with epilepsy training for prison officers across the country. We have called for evidence on the level of training police forces currently receive for conditions like epilepsy, and we will extend this to UK prisons and prison officers, to ensure the right measures are in place and inmates with the condition aren't running the same risk."
The Trevor Monerville Campaign run by his family can be found at @TrevCampaign on Twitter and @Trevor.monerville_campaign on Instagram.