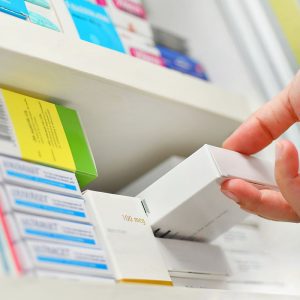 Sanofi has sold the epilepsy medicine Frisium, along with 10 more of its central nervous system (CNS) medicine brands, to Pharmanovia.
Frisium, a brand name for clobazam, is an adjunctive treatment used alongside other epilepsy medicines. It is a benzodiazepine, which works by slowing down the body and brain's functions.
Pharmanovia is a global healthcare company with headquarters in Basildon, Essex.
Pharmanovia MSL director Fernando Osorio reassured people who take the medicines that very little would change.
He said: "We'll be working very closely with Sanofi to make sure there is no disruption. We fully understand that these are critical medicines and that there are patients in need."
Pharmanovia added that it intends to keep the same branding for Frisium, with the only likely change being the packaging.
"Patients will ask for Frisum, get Frisium, but it will have our logo", said Osorio.
The acquired medicine brands also include Sentil, Urbanyl, Urbanil, Urbanol, Urbadan, Noiafren and Castilium, Phenobarbital (Gardenal), Cyamemazine (brand: Tercian) and Prochlorperazine (brand: Stemetil).
Gardenal is an anti-convulsant, used to treat all forms of epilepsy except absence seizures.
Pharmanovia CEO Dr James Burt said: "Sanofi's decision to divest this established CNS portfolio, with leading brands such as Frisium, to Pharmanovia is recognition of our neurology expertise, our capabilities in lifecycle management and reputation of being a trusted divestment partner.
"We're excited to use this knowledge and our global platform to ensure these important medicines not only continue to be available to the millions of patients who need them, but – through our lifecycle management – continue to evolve to meet patient needs."
On LinkedIn, a company statement said: "This milestone transaction represents one of the largest deals in Pharmanovia's history and we are now partnered with five of the top 10 global pharma companies."
Earlier this year, Sanofi experienced a delay to the renewal of its controlled licence for Frisium, leading to a shortage of 10mg tablets in the UK.
According to BioSpace.com, in July 2022, Sanofi sold two product portfolios to Neuraxpharm. The first portfolio included 15 other CNS medicines.
Sanofi also produces sodium valproate, known as Epilim.
If you have any concerns about your medication contact our helpline: www.epilepsy.org.uk/support-for-you/the-epilepsy-action-helpline