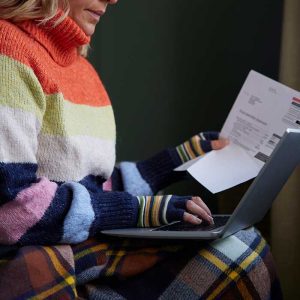 Cost-of-living payments for people on disability benefits have been dropped by the government this winter.
A £150 cost-of-living payment was given between 20 June 2023 and 4 July 2023 to people in receipt of certain disability benefits, including personal independence payment (PIP), but will not be given out this autumn.
However, a cost of living payment of £301, for those on low incomes, was paid out this October.
People with epilepsy, and other disabilities, may have received the £301 cost-of-living payment if they receive benefits other than PIP.
Research from the charity Scope claims that extra living costs for disabled people add up to £583 a month on average.
Last year, a survey by Epilepsy Action suggested that 58% of people with epilepsy are worried about being able to afford bills, including the cost of running important medical equipment such as seizure alarms and monitors.
Epilepsy Action's senior policy and campaigns manager Daniel Jennings said: "Even before the cost-of-living crisis began, living with a disability added up to an extra £583 each month. Excluding those on PIP from the next round of cost-of-living payments will make disabled people, who already face the huge burden of extra costs, more financially vulnerable.
"Last autumn, almost 3 in 5 people with epilepsy were worried about being able to afford their bills, including the cost of running equipment such as vital seizure alarms and monitors, and 2 in 5 were experiencing more seizures due to stress about managing rising costs.
"This decision does not take into account the needs of people with epilepsy and other disabilities and it is worrying that disabled people are not being given the financial support they deserve as we enter into winter."
A spokesman from the government's department of work and pensions said: "Disabled people on low incomes in receipt of qualifying means-tested benefits during the relevant eligibility windows will be eligible for the means-tested cost-of-living payments.
"The £150 payment was on top of these cost-of-living payments, with disabled people who wouldn't qualify for the means-tested support, but who are in receipt of disability support, also receiving the payment."
If you are concerned about money, please contact our helpline who may be able to advise you on available support: www.epilepsy.org.uk/support-for-you/the-epilepsy-action-helpline