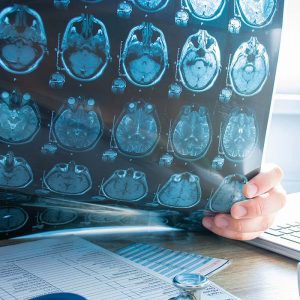 The government has left epilepsy out of its strategy for major health conditions.
The Department of Health and Social Care's Major Conditions Strategy is a five-year plan for the main causes of ill health and early mortality.
The government has selected six conditions to focus on: cancer, chronic respiratory disease, dementia, cardiovascular disease, musculoskeletal disorders and mental ill health.
It claims that together these six groups drive more than 60% of mortality and morbidity in England.
With epilepsy affecting 1 in 103 people, and about 1,000 people dying every year in the UK from causes related to epilepsy, Epilepsy Action is disappointed that the condition has been ignored.
Senior policy and campaigns manager Daniel Jennings said: "The government has ignored pleas from various epilepsy charities to include epilepsy in the Major Conditions Strategy. This is despite it being one of the most common and serious neurological conditions.
"With epilepsy not being included in the strategy, it is likely that epilepsy services will not get the same level of input or improvement as those that are included in the strategy. This comes as existing epilepsy services are already understaffed and under resourced."
"This is yet another shocking example of people with epilepsy being left behind by the government and Department of Health."
Led by Epilepsy Action, a number of charities wrote to health secretary Steve Barclay to request it be amended "to include neurology as a seventh priority, with a particular focus on epilepsy".
The letter said: "Given the unique and specific challenges facing epilepsy services, and people with epilepsy, it is an opportunity to revisit the Major Conditions Strategy and include epilepsy as a focus within a neurological priority."
The charities included Epilepsy Action, Epilepsy Research UK, Young Epilepsy, the Epilepsy Society, SUDEP Action, Behꞔet's UK, Roald Dahl's Marvelous Children's Charity and more.
In response, health minister Will Quince said: "The strategy focuses on dementia, rather than neurological conditions more broadly, because it is the leading cause of death in women and the  second biggest cause of death for men.
"Focusing on these groups of conditions will allow us to identify the key actions that are needed to achieve our ambitions to increase healthy life expectancy, reduce pressures on the NHS and tackle labour market inactivity. The actions we take have the potential to benefit patients living with other conditions beyond the scope of this strategy."
Jennings said the charity was encouraging people to contact their MPs to "let them know this is unacceptable".
Epilepsy Action has created a letter you can download to send to your MP here. 
---
Epilepsy Action will soon be recruiting campaign volunteers – so watch this space! Meanwhile, to get involved visit our campaigns page for the latest activity.