Nathan Swift, nine, has been awarded an Epilepsy Star award for the incredible support he gives his older brother Joseph, 13, who has epilepsy.
Joseph had his first seizure at just eight months old, and was diagnosed with epilepsy at age two. He has a type of epilepsy called Jeavons syndrome, which is especially hard to treat. Joseph has trialled different medication combinations, but his seizures aren't fully controlled.
Despite being younger than Joseph, Nathan has been a fantastic source of support both for him and for his family.
His mum Wendy, who nominated Nathan, tells their story.
"Joseph had his first seizure at 8 months old. This was a febrile seizure due to an illness, and he had a couple more while he was in hospital. At this point, the medical team advised they were temperature-related" Wendy recalls.
"As he grew into a toddler, I noticed sometimes his eyes would flicker upward quickly and his head would 'wobble' slightly. The paediatric team referred him to have a short EEG to investigate, which showed nothing at the time. However, the 'eye flickers', and what we now know were absence seizures, were eventually picked up on a 24-hour EEG."
Joseph was then diagnosed with epilepsy when he was two years old, with a specific type called Jeavons syndrome. He is now 13.
"The treatment for Jeavons syndrome is very difficult. He suffered from harsh side effects from trialling different medication combinations, as his epilepsy became drug-resistant. He was hospitalised twice for status epilepticus, and as he got older, he unfortunately has been having more tonic-clonic seizures. They're really unpredictable. He also has around 30 to 40 myoclonic seizures a day, despite being on three different medications."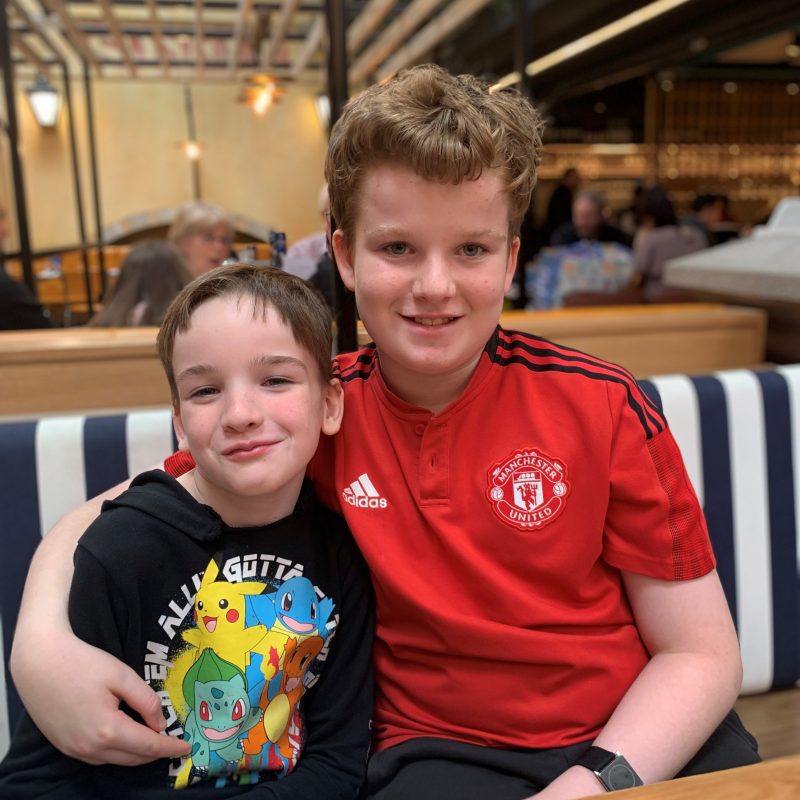 "Nathan has been a huge source of support and learned how to help when his brother had a seizure from when he was really young."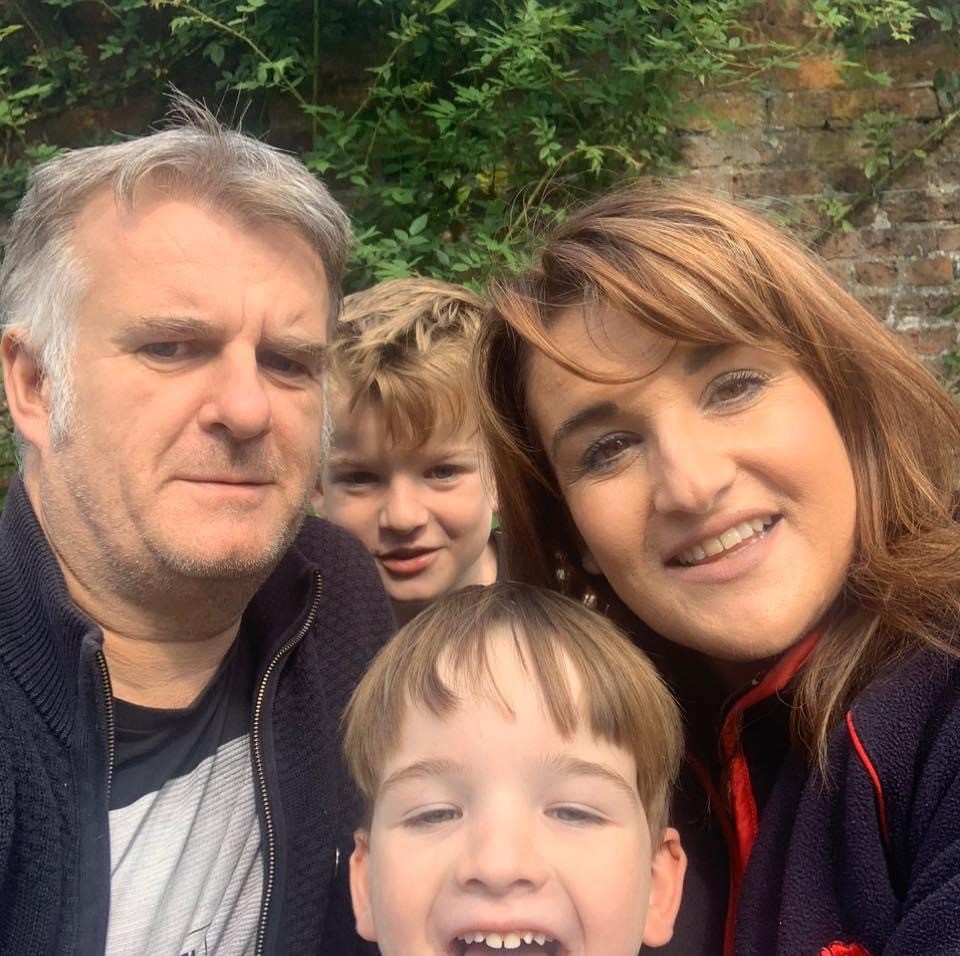 "When he was a toddler, Nathan used to look out for the ambulance whenever we had to call one for Joseph, and bring him his cuddly toys to make him feel better whilst he was having a seizure in his sleep. He always remains calm but asks a lot of questions about Joseph's seizures and how he can help." says Wendy.
"Recently, Joseph had an unexpected tonic-clonic seizure in the afternoon. He was in his room, and when I found him, he was trapped between a wall and the radiator. As he fell, his laptop had crashed on his legs, along with books, photos and other objects. I was struggling to move them; his head was banging against the wall and his arm was trapped. Nathan calmly followed my instructions to get rescue medication from my bag. He then brought me the landline phone and my mobile, and helped me call 999, as my hand was trapped trying to stop Joseph getting injured further."
"Without Nathan assisting me, I would've had to leave Joseph, and in that time the injuries could've become really severe. Nathan's calm and collected composure saved the day. He was a true superhero. His actions made us really proud as a family."
Wendy says the challenges they face as a family can change at any moment. They have to be on alert all the time due to the unpredictable nature of Joseph's seizures.
"As Joseph got older, he has become more aware of the impact of epilepsy on his day-to-day life. Because his tonic-clonic seizures can be unpredictable, he can't be left alone. He really enjoys school, but sometimes is very tired and in pain after he has a seizure, so ends up missing some school days due to this. He also gets really worried about potentially having a tonic-clonic seizure while at school, although he does have excellent support there – they monitor him, and update his support plan as needed."
"His epilepsy care team are also excellent. Joseph has two epilepsy nurses who regularly keep in touch. They're always checking in to see how he's doing, and how the whole family is doing. Hi consultant is always available to discuss treatment options with us."
"Joseph's resilience is beyond what is expected of a 13-year-old. We are really proud of Joseph, and how he manages his seizures each day. He just wants to enjoy life to the fullest. He has raised awareness of epilepsy at school by giving a presentation on World Epilepsy Day, and is happy to answer any questions from his peers."
"Nathan is an amazing brother and son. He has a lot of hobbies, loves singing and playing music, drawing, building Legos, climbing trees and playing in the woods. He has also joined me, Joseph and Dad in the Walk 50 Miles in February challenge to raise money for Epilepsy Action. He walked with us in all kinds of weather to help us with our fundraising challenge. In the end, we raised an amazing £845 to support the charity. Nathan says it feels great to be an Epilepsy Star award winner, and he's very proud of this."
Do you know an epilepsy star?
Find out more about our star awards and nominate someone today!
Find out more