Epilepsy Action has launched a new survey, aiming to find the extent of the impact of the cost-of-living crisis on people with epilepsy.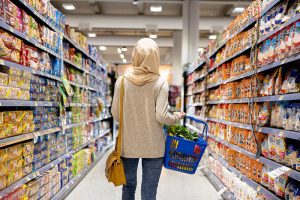 Inflation is expected to hit 13% by October this year, with energy bills and food prices skyrocketing. Meanwhile data from the Joseph Rowntree Foundation shows that benefit rates are at their lowest in 50 years. According to The Economy 2030 Inquiry report, 'Stagnation nation', the basic benefit rate for those over 25 years old is £77, just over one tenth of average pay 13%). This means disabled people are facing even higher extra costs than before.
Many people with epilepsy have struggled to access the disability benefit Personal Independence Payments (PIP), and the assessment process has been deemed 'not fit for purpose' by Epilepsy Action. A petition has been started to urge the government to review the PIP assessment process.
People on Universal Credit received an extra £20 per week during the pandemic, but people on disability benefits such as PIP did not. Research from the organisation Scope has shown that extra costs faced by disabled people are on average £583 a month.
Epilepsy Action is looking to find out more about how the crisis is affecting people with epilepsy. The survey, 'How is he cost-of-living crisis affecting you?', can be accessed online.