Go straight to the info you need
What are the different types of focal seizure?
Focal aware seizure
During a focal aware seizure, you stay fully aware of what's happening around you, even if you can't move or respond. This type of seizure used to be called a simple partial seizure.
Some people with epilepsy use the word 'aura' to describe the feeling they get that warns them they're about to have a tonic-clonic seizure. The aura is in fact the seizure starting in a single part of the brain as a focal aware seizure, before spreading to affect both sides of the brain.
There is information about focal to bilateral tonic-clonic seizures on our website.
Focal aware seizures can also happen on their own, without developing into another seizure type. Some people who have focal aware seizures on their own also call them auras.
Focal impaired awareness seizure
If your awareness of what's happening around you is affected at any time during your seizure, it's called a focal impaired awareness seizure. This type of seizure used to be called a complex partial seizure.
Motor or non-motor
Doctors may also use the words motor or non-motor to describe focal seizures. Focal motor describes focal seizures where the main symptoms involve muscle activity, such as jerking, muscles becoming limp (loss of muscle tone) or repeated movements. Focal non-motor describes seizures where the main symptoms don't involve muscles. They can include things like changes in emotions, thinking and sensations.
What happens during focal seizures?
What happens during a focal seizure depends on which area (lobe) of the brain is affected, and whether the seizure spreads to affect other areas. Some people just experience one symptom during a focal seizure, while others have several.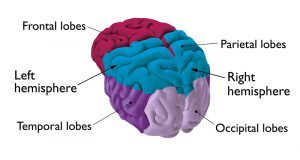 How long do focal seizures last?
Most focal aware seizures are short, lasting between a few seconds and two minutes. Focal impaired awareness seizures usually last between one and two minutes, but may be shorter or longer for some people.
What happens after a focal seizure?
What happens after a focal seizure varies from person to person. You might feel fine and be able to get back to what you were doing straight away. Or you might feel confused or tired for some time afterwards. You might need to sleep.
Some people find they have temporary weakness or can't move part of their body after they've had a seizure. This is called Todd's Paralysis (or Todd's paresis). It can last from a few minutes up to 36 hours, before going away.
How can someone help me during a focal seizure?
Our short online first aid course shows you what focal seizures can look like, and how to help when someone has one. Visit focal seizure first aid
The NHS website also has information about seizure types and living with epilepsy.
This information has been produced under the terms of the
PIF TICK
. The PIF TICK is the UK-wide Quality Mark for Health Information. Please contact
website@epilepsy.org.uk
if you would like a reference list for this information.
Was this article helpful?
Sign up for the latest updates from Epilepsy Action
"*" indicates required fields
Here to support you
Call the Epilepsy Action helpline
If you would like to talk to someone about epilepsy, our trained advisers are here to help.
0808 800 5050
Send us your question
Send a question to our trained epilepsy advisers. (We aim to reply within two working days).
Contact us today