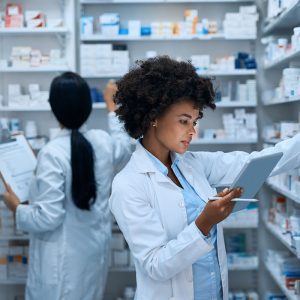 The NHS has released updated guidance for trusts around optimising medicine use, including advice on sodium valproate, anti-depressants and polypharmacy.
Polypharmacy is when patients are taking many medicines simultaneously.
The "optimisation opportunities" ask integrated care boards (ICBs) to focus on 16 priorities.
It asks ICBs to choose at least five "medicine optimisation opportunities" to focus on. ICBs are responsible for planning and funding NHS services.
Valproate
One "optimisation opportunity" is around improving the safety of sodium valproate.
Last year, the MHRA updated its safety measures and policy relating to sodium valproate. It stated that all people under 55 (including boys and men for the first time) who were prescribed sodium valproate were to have two signatures from specialists documenting that no other suitable alternative medication had been effective or tolerated.
Taking valproate during pregnancy can cause problems with a child's learning and development. However, the change caused some concern among patients and epilepsy charities because valproate remains the most effective medicine for some people.
The guidance asked ICBs to ensure people only take valproate in line with a Pregnancy Prevention Programme, and to reduce in-utero exposure to valproate causing harm to babies.
Epilepsy Action's health improvement and influencing research manager Tom Shillito said: "The guidance around sodium valproate could raise a few questions. For some patients, this is the most effective medication overall to control their seizures. If they were to come off sodium valproate, they might have to be prescribed multiple anti-seizure medications to have the same effect, which could work against the aim to reduce polypharmacy."
Polypharmacy
The guidance also asked ICBs to consider identifying and reviewing patients with "problematic polypharmacy" and support "cultural and behavioural changes".
Taking more than one medicine can increase the likelihood of drug interactions and adverse side effects. It can also make it harder for patients to adhere to medications and impact on their quality of life.
Shillito added: "It's encouraging to see action being taken to optimise prescription of some medications in NHS trusts across the country.
"Implementing measures to reduce polypharmacy where appropriate is especially important to lower the risk of adverse side effects and the likelihood of medication interaction, which can increase when patients take multiple prescriptions at once."
Anti-depressants
The guidance calls on ICBs to "reduce inappropriate long-term prescribing", and "reduce inappropriate spend on antidepressants".
Around 1 in 3 people with epilepsy experience depression and many are prescribed anti-depressants.
The NHS guidance said: "In 2020/21, almost 80 million prescriptions for antidepressants were issued to around 7.8 million patients."
Shillito added: "When it comes to antidepressants, some studies show there is limited evidence they decrease depressive symptoms more than other treatments, placebo, or no treatment in people with epilepsy. Some patients are prescribed both anti-seizure medications and antidepressants when the latter aren't really justified, which could potentially be causing harm.
"Reducing prescription of these medications where appropriate, and aiming to decrease polypharmacy overall, could massively lower the associated risks and improve patients' quality of life.
"Overall, however, we welcome measures aimed at improving the quality of life of people with epilepsy, and hope these can improve patient access to the most effective treatments."
Other opportunities
The NHS said its medicines guidelines for 2023/24 had four key objectives: to improve outcomes in population health and healthcare; to tackle inequalities in outcomes, experience and access; to enhance productivity and value for money; and to help the NHS support broader social and economic development.
Other "optimisation opportunities" include: addressing low priority prescribing; improving the uptake of the most clinically and cost-effective medicines; reducing opioid use in chronic non-cancer pain and switching intravenous antibiotics to oral.