Tonic-clonic seizures can have a generalised onset, meaning they affect both sides of the brain from the start.
When this happens, the seizure is called a generalised tonic-clonic or bilateral convulsive seizure.
Some seizures start in one side of the brain and then spread to affect both sides.
When this happens it's called a focal to bilateral tonic-clonic seizure.
What happens during a tonic-clonic seizure?
There are 2 phases in a tonic-clonic seizure: the 'tonic' phase, followed by the 'clonic' phase.
During the tonic phase:
You lose consciousness, so you won't be aware of what's happening
All your muscles go stiff, and if you're standing you fall to the floor
Air might push past your voice box, which can make a sound like you're crying out
You may bite down on your tongue or inside your mouth
During the clonic phase:
Your limbs jerk quickly and rhythmically
You may lose control of your bladder and/or bowels
Your breathing may be affected, causing a blue tinge around your mouth
Focal to bilateral tonic-clonic seizures
If the seizure starts on one side of the brain and spreads to affect both sides, it's called a focal to bilateral tonic-clonic seizure. If you have this type of seizure, you might get the symptoms of a focal seizure immediately before you lose consciousness.
Examples of these symptoms are feeling frightened, having a rising sensation in your stomach or smelling something that's not there. This can act as a warning that you're about to have a tonic-clonic seizure. Some people call this warning an aura.
How long do tonic-clonic seizures last?
Most tonic-clonic seizures last between one and three minutes.  If a tonic-clonic seizure lasts longer than five minutes, this is called status epilepticus and you may need emergency medical treatment.
Epilepsy Action has more information about status epilepticus and emergency treatment.
What happens after a tonic-clonic seizure?
After a tonic-clonic seizure, you might have a headache and feel sore, tired and very unwell. You might feel confused, or have memory problems. You might go into a deep sleep. When you wake up, minutes or hours later, you might still have a headache, feel sore and have aching muscles.
Some people might feel very confused and scared and can act in unusual ways.  If you are affected in this way, it may be helpful to create a plan in advance to help others understand how to keep you safe during this phase.
The length of time it takes to recover after a tonic-clonic seizure is different for everyone.  Some people feel better after an hour or two, but for some people it can take several days to feel 'back to normal'.
A very small number of people find they have temporary weakness or can't move part of their body after they've had a seizure. This is called Todd's Paralysis or Todd's paresis. It can last from a few minutes up to 36 hours, before going away.
How can someone help me during a tonic-clonic seizure?
Our short online first aid course shows you what tonic-clonic seizures can look like, and how to help when someone has one. Visit tonic-clonic first aid.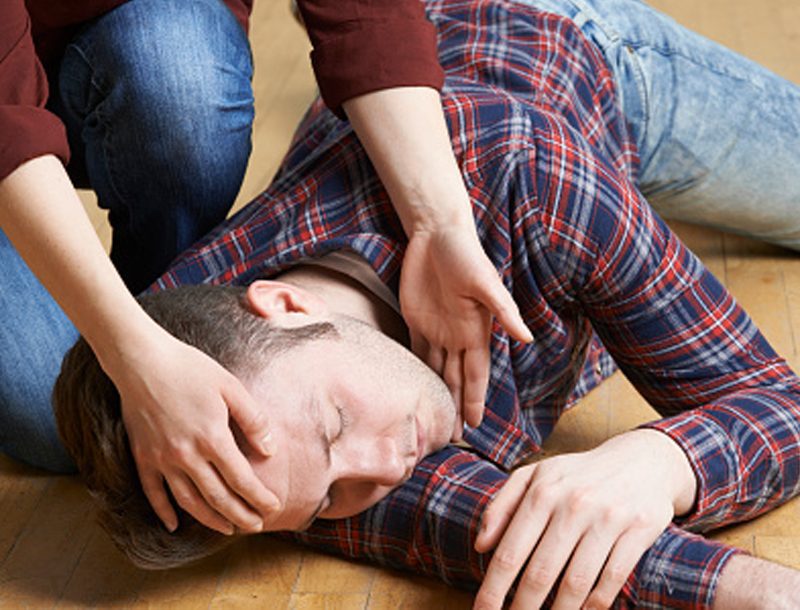 Tonic-clonic seizure first aid
Watch this short video about how to recognise a tonic-clonic seizure and how to help.
Read more
This information has been produced under the terms of the
PIF TICK
. The PIF TICK is the UK-wide Quality Mark for Health Information. Please contact
website@epilepsy.org.uk
if you would like a reference list for this information.
Was this article helpful?
Here to support you
Call the Epilepsy Action helpline
If you would like to talk to someone about epilepsy, our trained advisers are here to help.
0808 800 5050
Send us your question
Send a question to our trained epilepsy advisers. (We aim to reply within two working days).
Contact us today
Sign up for the latest updates from Epilepsy Action
"*" indicates required fields