What would you like to find out today?
Looking for information on children's epilepsy surgery?
You can find our information on children's epilepsy surgery here.
Why might I have epilepsy surgery?
Epilepsy surgery aims to:
Try to stop your seizures
Reduce the number of seizures you have
Make your seizures less severe
Overall, the aim is to improve your quality of life.
Could I benefit from epilepsy surgery?
Epilepsy surgery could be for you if you have drug resistant epilepsy. This means two or more epilepsy medicines have not stopped your seizures. The National Institute for Health and Care Excellence (NICE) have guidelines on surgery. It says that people with drug-resistant epilepsy should be offered a referral. This would usually be to a specialist epilepsy centre to see whether surgery could help. This includes people with learning disabilities.
We also have information on children's epilepsy surgery.
You can also be referred for an assessment early. This could happen if you are at high risk of having drug-resistant epilepsy. This would include if you have had an MRI scan that shows a certain problem in your brain.
Before making a referral, your epilepsy specialist should talk to you about:
Your treatment options
The assessment process
The possible risks and benefits of having surgery
As part of the assessment, you will be able to ask questions and have time to think about any surgery offered to you. You can come to a shared decision with your epilepsy specialist about the right way forward for you. Family and carers can also be a part of these conversations, if this is something you would like. It is often helpful for them to be able to ask questions.
What types of epilepsy surgery are there?
Resective surgery

Below are types where surgeons take part of the brain away. The term for this is resective surgery:

Temporal lobe surgery – Removing brain tissue in the temporal lobes that causes seizures. The temporal lobes are responsible for understanding language, memory and hearing
Extratemporal surgery – Removing tissue in other parts of the brain that causes seizures. This is any brain surgery that takes place outside the temporal lobes
Lesionectomy – Removing tumours, abscesses or other damage that has been causing seizures

Hemispherectomy or hemispherotomy – Removing or partly removing one half of the brain. Sometimes, surgeons disconnect the outer layer from the rest of the brain as well

Disconnection surgery

Below are types where one part of the brain is disconnected from another part. This surgery is to make your seizures less severe:

Corpus callosotomy – Partly or fully cutting the connections between the 2 sides (hemispheres) of the brain. This stops seizures spreading from one hemisphere to the other. It is aimed at stopping falls and injuries from myoclonic, tonic and atonic seizures.
Multiple subpial transection – Cutting the nerve fibres in the brain's outer layers. This stops the seizure activity spreading. People with certain syndromes may be able to have this surgery. The aim is to reduce or stop seizures.

Laser beam surgery

This is known as Laser Interstitial Thermal Therapy (LITT). It is different from the surgeries above.

Surgeons place a light fibre in the brain under anaesthesia through a small hole in the skull.  A laser light goes through the fibre and destroys the area of brain that is causing the seizures.

It is carried out in an MRI scanner and the wound left afterwards is small. This means you can often go home the next day and go back to your normal activities within a week.

It is used for people with drug-resistant focal epilepsy. This means their seizures are not controlled after trying two or more medicines.
How do you say the types of resective surgery?
'Temporal' sounds like this: tem-per-uhl
'Extratemporal' sounds like this: ex-tra-tem-per-uhl
'Lesionectomy' sounds like this: lee-shun-ek-tom-ee
'Hemispherectomy' sounds like this: hem-is-fer-ek-tom-ee
'Hemispherotomy' sounds like this: hem-is-fer-o-tom-ee
How do you say the types of disconnection surgery?
'Corpus callosotomy' sounds like this: cor-pus cal-os-tom-ee
'Subpial transection' sounds like this: sub-pie-al trans-ek-shun
What tests would I have before epilepsy surgery?
If you are being considered for surgery, these are some of the tests you might have:
What happens during epilepsy surgery?
What happens during surgery depends on the type of surgery you have. Usually, you will have a general anaesthetic to put you to sleep. The surgery involves making a small opening in your skull to get to your brain.
Rarely, they will lighten the anaesthesia so that you are awake during part of the operation. This is so that the surgeon can test which parts of your brain are important for language and movement. This can lower the risk of the surgery. You then have a full anaesthetic and are not awake for the rest of the operation. Not everyone has this, but if you do, your surgeon will explain everything before the surgery.
After the surgery, the surgeons replace the bone, and fixes it to your skull for healing.
The surgery usually takes several hours, and you will be in hospital for around 5 days.
How might I feel after epilepsy surgery?
After your surgery you might have some, or all, of the following:
Headache
Feeling very tired (fatigue)
Bruising or swelling to the face
Problems going to the toilet (constipation)
Pain when chewing and yawning
You will need to rest and relax in the first few weeks and gradually become more active. If you usually work, you will need to stay off work for around 2-3 months. Sometimes the effects of the surgery can last longer. If you have low mood or other problems after surgery, you should contact your epilepsy team.
What are the possible benefits and risks of epilepsy surgery?
Benefits
The possible long term benefits of epilepsy surgery include:
Having fewer seizures, or no seizures at all
Having seizures that are less severe
A lower risk of injury and SUDEP (Sudden Unexpected Death in Epilepsy)
Better quality of life in the long term
Less need for epilepsy medicines and fewer side effects
Risks
As with any surgery, epilepsy surgery comes with some general risks. These include infection or issues with how you respond to anaesthesia.
The risks vary from person to person, depending on the type of surgery and area of the brain being operated on. Your specialist will talk through these risks and answer any questions you have. They will help you come to a decision together. Here are some possible risks of epilepsy surgery to be aware of:
Memory problems
People with epilepsy often have memory problems. This is particularly for people with temporal lobe epilepsy. This reason for this is the temporal lobes are responsible for memory.
Surgery for temporal lobe epilepsy usually involves removing part of the temporal lobe. If you already had memory problems you might not notice it being any different after surgery. But, sometimes memory can get worse.
Issues with language
The left temporal lobes are important for aspects of language. People with epilepsy sometimes struggle to find the word they are looking for. This could get worse after surgery for temporal lobe epilepsy.
Low mood
It's usual to have a dip in mood soon after surgery. This might be more likely if you have had low mood, anxiety or depression in the past. Normally this will improve over a few weeks or months. But if it affects you for longer, talk to your epilepsy surgery nurse or doctor, to see how they can help you.
Sometimes people will find it hard to adjust after having surgery. Big changes in life can be difficult to process. Living with uncontrolled seizures and then suddenly having none or very few may be hard to get used to. At first some people may feel anxious.
This could be about what their future holds now their lives no longer revolve around seizures. If the focus in your life has been your health for a long time, it can be hard to rediscover your identity outside of this.
It could be overwhelming to see your future possibilities. Especially things that weren't an option before surgery. This may include things like being able to drive, and not knowing where to start.
These feelings are usually temporary. But if they last longer, asking for help from your doctor or epilepsy specialist nurse may be a good idea.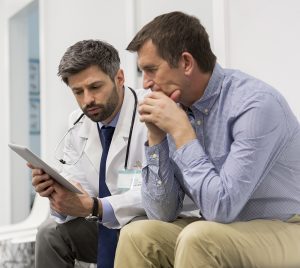 Further information and support
If you would like to find out if surgery could help you, please contact your epilepsy nurse or specialist.
If you have already been told that surgery could help your epilepsy, your surgeon will be able to tell you more. They will also be able to answer your questions.
For general information from hospitals that carry out epilepsy surgery, you could read UCLH, Oxford University Hospital's or the Walton Centre's surgery information.
Epilepsy Surgery Friends is a support group for people to share their experiences of epilepsy surgery. They also have a Facebook group.
There is also a support group for people about to have surgery called Brain Buddy.
Was this article helpful?
Here to support you
Call the Epilepsy Action helpline
If you would like to talk to someone about epilepsy, our trained advisers are here to help.
0808 800 5050
Send us your question
Send a question to our trained epilepsy advisers. (We aim to reply within two working days).
Contact us today
Sign up for the latest updates from Epilepsy Action
"*" indicates required fields