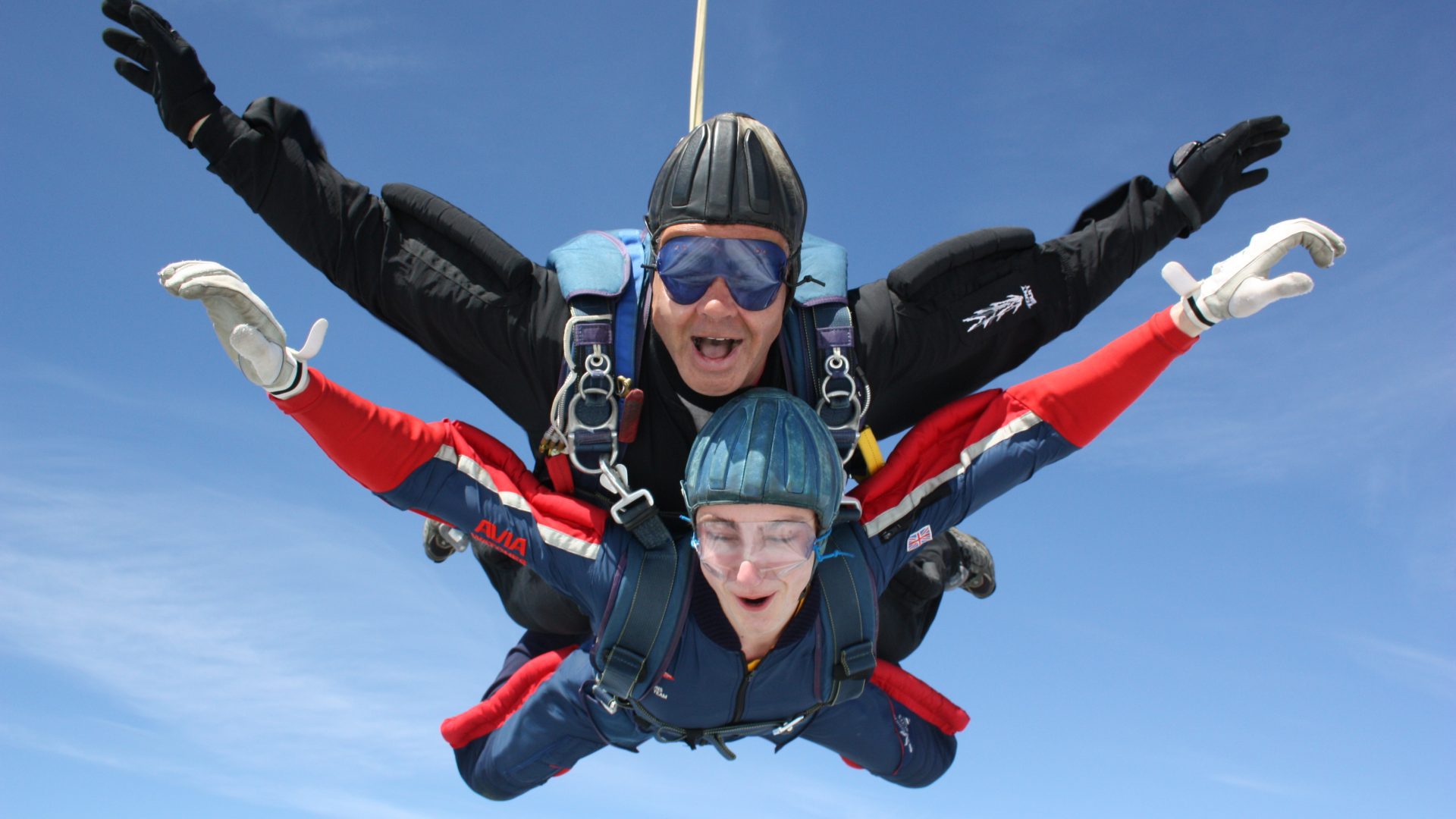 Jump in July 2024
Event details
When: 15 – 21 July 2024.
Where: Various airfields.
Registration fee: £35 (payable to Skyline)
Minimum sponsorship target: £430* (*minimum sponsorship pledge of £480 in Northern Ireland, Scotland and Kent)
Make 2024 the year you do something amazing!
Celebrate someone or something really important to you by taking part in our Jump in July skydiving event!
Experience the thrill of jumping from 10,000 feet and free-falling at over 100mph in a sponsored tandem skydive for Epilepsy Action.
By taking the leap, you can help change the lives of people living with epilepsy.
Our Jump in July skydive is organised through a company called Skyline and can take place at 21 airfields all over the country.
Sandra's story
Sandra took part in a skydive in memory of her brother, Jack and raised over £400:
"I completed a skydive in memory of my little brother, Jack, who passed away due to SUDEP, aged just 22. The skydive was amazing and an experience that I'll never forget. I really did feel like Jack was there with me. It was even more rewarding that I've raised money for such an amazing charity to help others affected by the condition"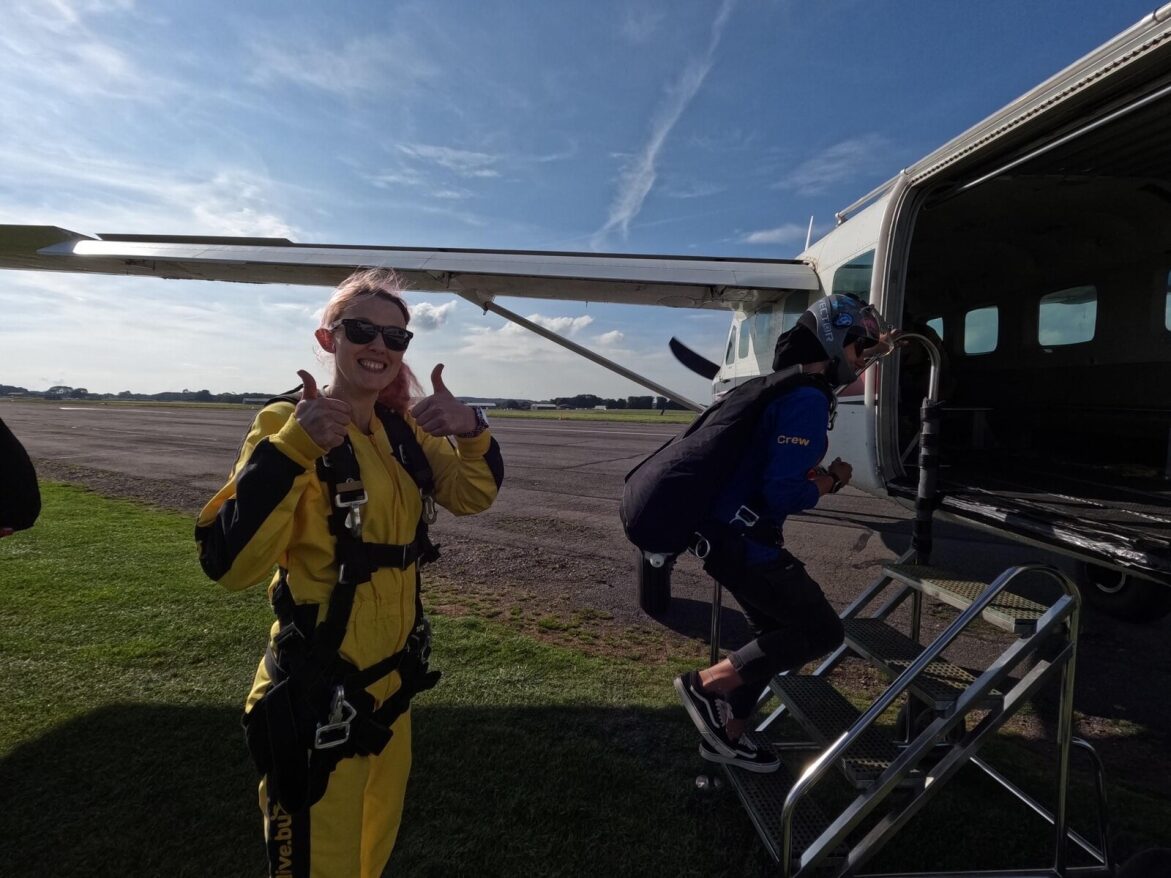 Skydiving and epilepsy
Taking part in a tandem skydive is possible for many people with epilepsy.
See our advice and information section to find out if you would be eligible.
Have a question?
We'd love to hear from you.
Contact our Events team on 0113 210 8824 or email events@epilepsy.org.uk and we'd be happy to help!